Saturday, June 8th, 2019 at 15:07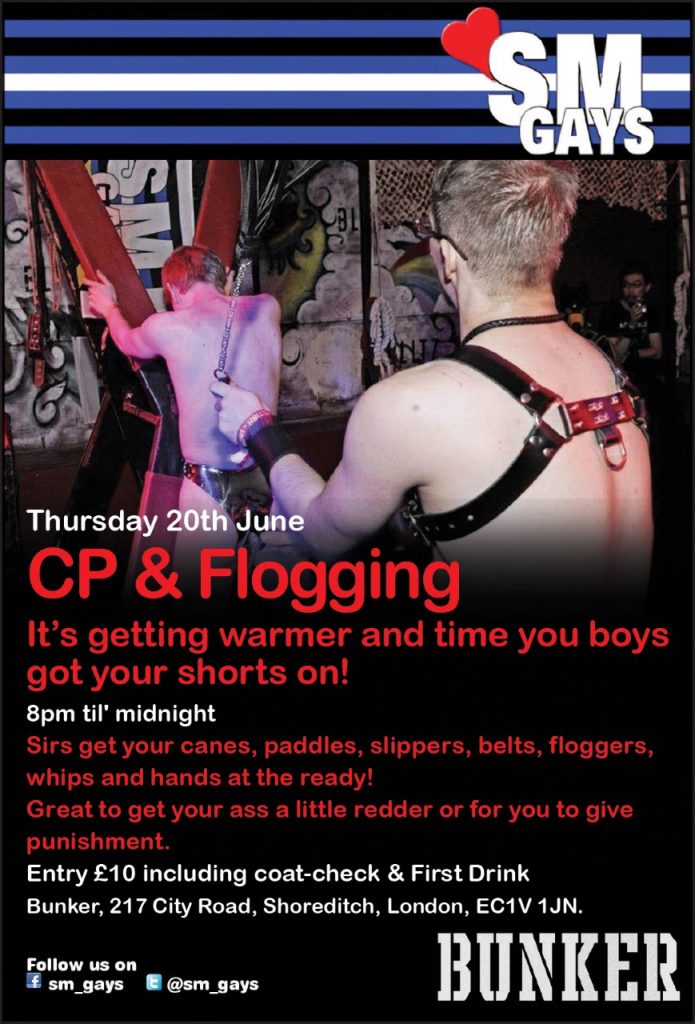 Are you ready for some CP and Flogging?  Well, then you're in luck.  June SM Gays Discovery Night is all about the canes, floggers, and other implements to warm your backside.
A reminder we are at our new home, Bunker at 217 City Road, EC1v 1JN.  Doors open at 8pm, and entry is £10.  This includes your coat/bag check and your first drink.